Donate – Transform Children's Lives Through Play
Notice: Test mode is enabled. While in test mode no live donations are processed.
Apart from the crippling effects of poverty, at-risk children are further victims of many alarming societal challenges. Academic pressures, problems at home, issues with peer relationships, managing failure, or uncertainty about their future affect their mental health. Research has shown that a child's inability to regulate anger can create various problematic outcomes in childhood, including aggression and peer rejection. However, this is just the tip of the iceberg.
Nearly 36 percent of boys and 21 percent of girls surveyed in the ASER report 2021 said they dropped out of school because they were 'not interested in studies.' With a lack of academic preparation and life skills, unemployment has increased to 6.8 percent in 2022. Most young people in India either lack the relevant education and skills to be meaningfully employed or suffer from the absence of enabling opportunities.
Play is a crucial aspect of early childhood development, helping children build important skills and abilities for the future. Play allows them to explore the world, develop their imagination, think critically, and practice problem-solving. It has further long-term impacts on their cognitive, physical, and emotional well-being. Play should be prioritised in early childhood education, providing children with opportunities to engage in various play experiences. 
Your support will ensure more children are empowered through our play programmes, help create an ecosystem for play and push for local, state and national policies that encourage play-based learning and development. This way, you can give children the best start in life and help them grow into well-rounded adults.
Your donations are tax exempted under 80G of the Indian Income Tax Act.
Contributions to be made to The Opentree Foundation registered under the Bombay Charities Act, 1956. Registered number: E-26105
Conscious PlayTM reinforces every child's Right to Play and invests in children's development in its early stages. They (Toybank) have a plan to implement the Right to Play on the policy level and make Play accessible to millions of children in India.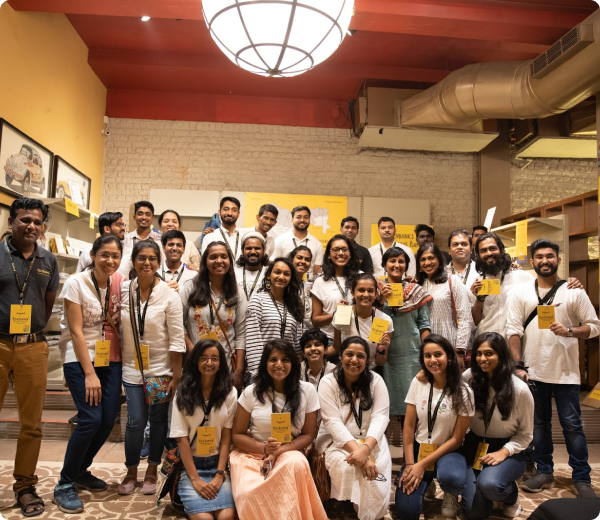 CREATING PLAYFUL CHILDHOODS, TOGETHER
What Our Supporters Think
"To develop basic cognitive skills and promote creativity among students, play while learning is an excellent concept. Toybank provides exactly that - a great addition to the regular pedagogy."
"Playing is learning. It aids in developing a child's worldview. Combining school and play can set a child on the path to a successful life. We're proud to be associated with Toybank and are committed to making play accessible to children everywhere."
"Playing is sheer joy. It is what childhood is all about. Play sparks the imagination, evokes creative thinking, and teaches empathy and inclusiveness. Every child must have access to Play."