Play does not mean we need to go out or play with toys. We can do anything because Play is everything.
Play during childhood contributes to children's development in significant ways. It is socially interactive and a way for children to adopt social norms needed to thrive in society: collaboration, empathy and self-awareness among others. Play is also a means for parents to enrich their relationship with their child. It allows parents to observe their children and understand their actions. When playing together, children are not just having fun, but are building skills of communication and collaboration that will benefit them in the long-run. 
Research has shown that Play causes the prefrontal cortex to become bigger and work faster. The prefrontal cortex is responsible for 'higher' brain functions such as intelligence, decision-making, problem-solving, and emotion regulation. It is also associated with the social skills and personality of humans. 
We spoke to a few parents on what different play methods they have adopted and how play has helped them connect with their child.
'Letting the child explore surroundings is equally important as toys and games'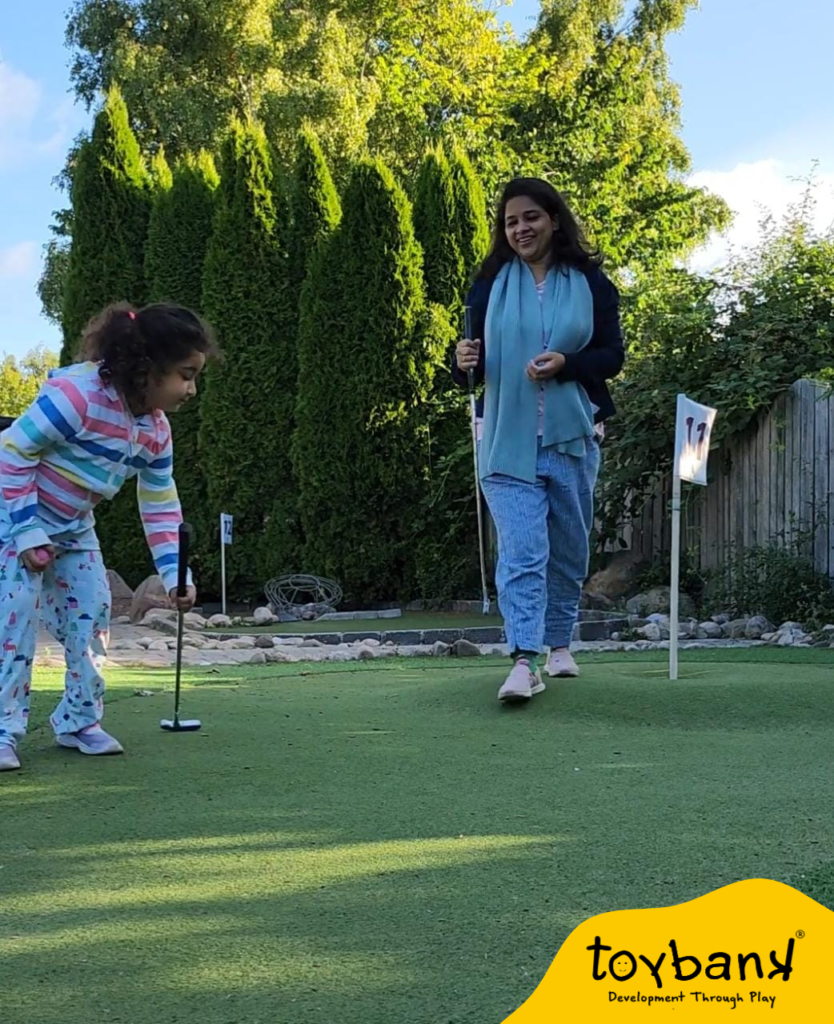 Meghna Pandit did not send her daughter, Myra, now six-years-old, to a playgroup, as she did not want to restrict her thoughts and learning at that age. "Instead, we focused on self-development through Play," she says. 
Like all children, Myra was more interested in the packaging of a toy, than the toy itself. When they stepped outside, the mud or sand in the garden would fascinate her more than the swing. "However, we did not stop her and allowed her to explore her surroundings, while keeping a watchful eye that she was not going overboard," says Meghna.  
In her day-to-day activities, she ensures that Myra is allowed to choose what she wants to play, as this allows children to feel like they have the power and control over what they do. "It is important that parents allow children to explore rather than force toys and games on them," she says. They also saw to it that there were times when Myra was playing independently, as playing by themselves helps foster children's imagination and enhances their problem-solving skills.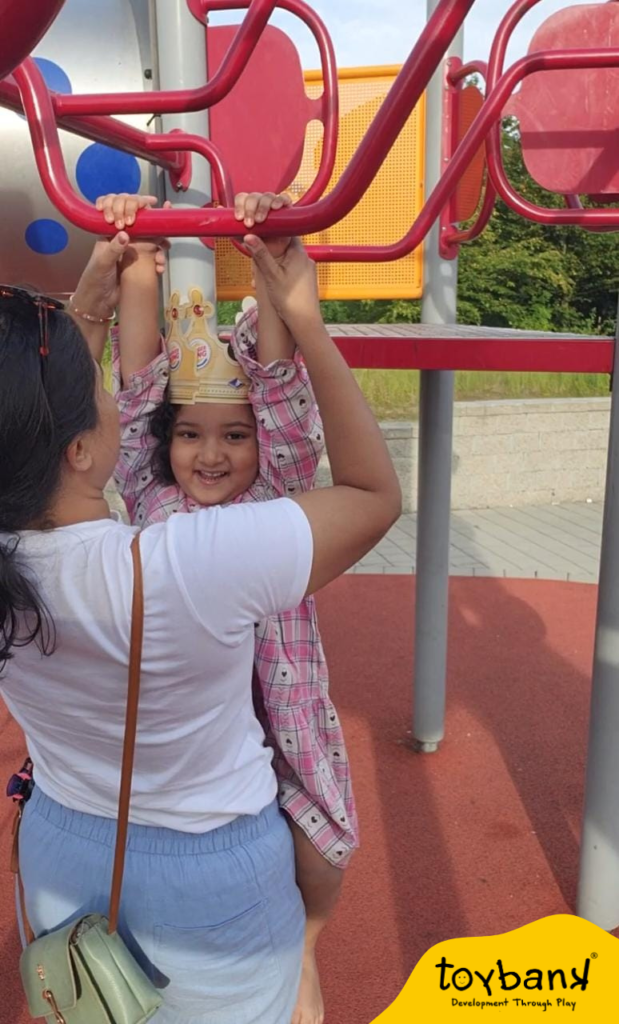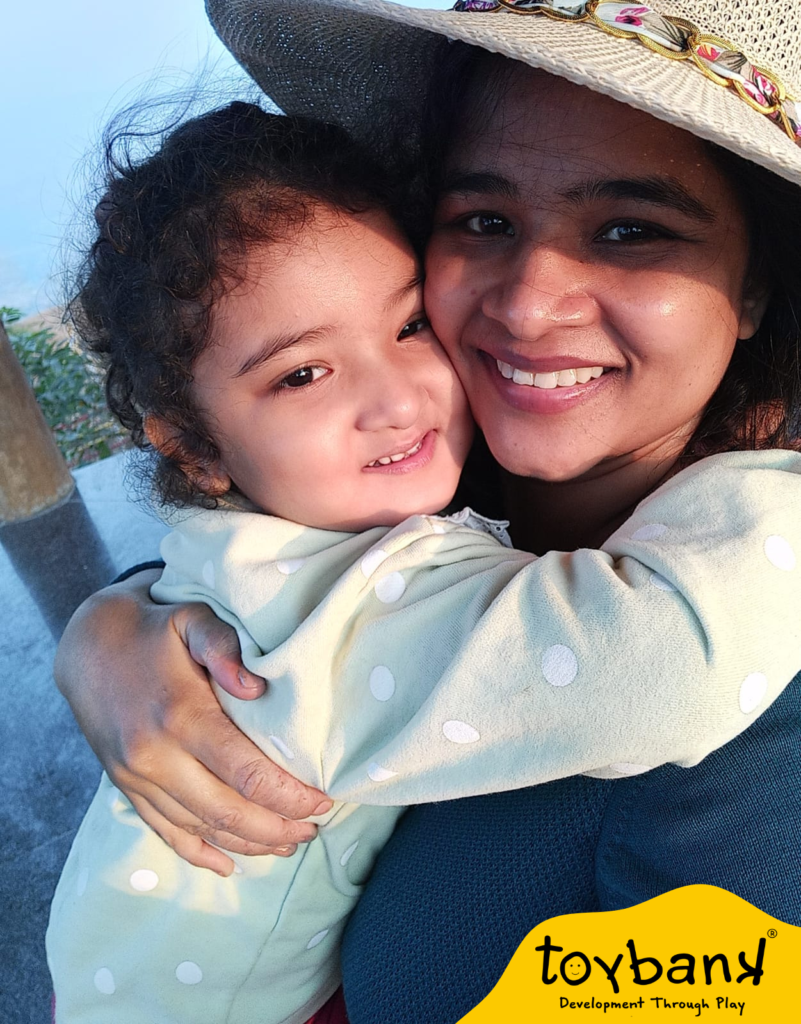 To help Myra develop certain skills, Meghna and her partner chose a few games strategically. "We chose games such as Mechanix and Tool Kit to help her develop fine motor skills, and puzzles helped her in developing strategy-based thinking," she adds. They also ensured that Myra had games, which required her to play in groups in order to help her develop skills such as collaboration and communication. "We used the children's bowling game for this purpose." They also broke the barrier and did not differentiate between games based on gender. 
Meghna says that Play has taught Myra to be fair. She did not know that her daughter had developed this skill, until she noticed it during a play session with friends. "In a group game, she ensures that all her friends get equal opportunities." 
Through her years as a parent, Meghna has realised that Play is vital in a child's formative years. "It gives them an opportunity to explore and be creative rather than restrict their thoughts in the direction you want," she says. "This in turn also brings out their character, personality and that's important as they grow older.
Bonding is essential for a parent and child, and what better way to do that than Play?
'Play is as important for parents, as it is for children'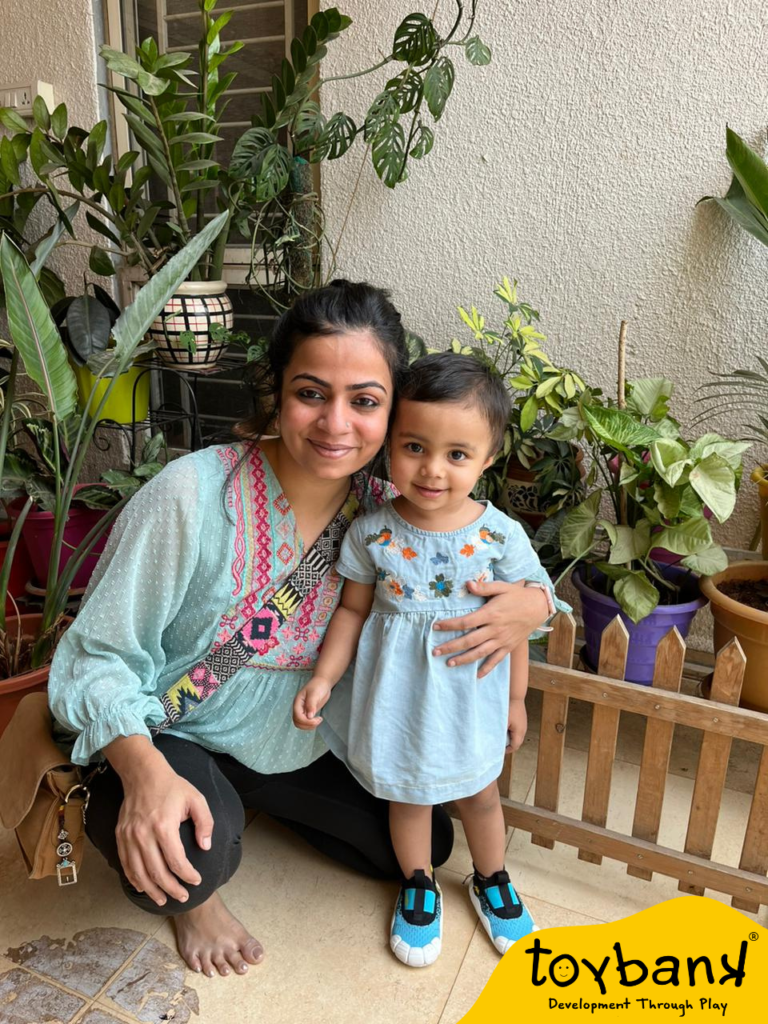 Shalvi Mangaokar works from home and ensures that she removes some time every few hours to play with Snitika, her two-year-old daughter. She says that Play is an essential part of a parent's life, just like it is for a child. "Most parents, including myself, do not always know how to play with a child, so it is important that we read up about the different ways of play and how it benefits the child," says Shalvi. 
When a parent plays with a child, the parent's attention is entirely on the child. "Play helps me bond a lot more with Snitika, and also allows me to distract myself from my everyday life," she adds. 
Shalvi uses a lot of sensory play, as it encourages learning through exploration, curiosity, problem-solving and creativity. "I believe sensory play is a significant part of child development, especially because it works a lot on developing the sensory, cognitive and fine motor skills of children before we get into understanding their left and right brain inclination," she adds. "It's important to let them explore things for how they are and grow with them."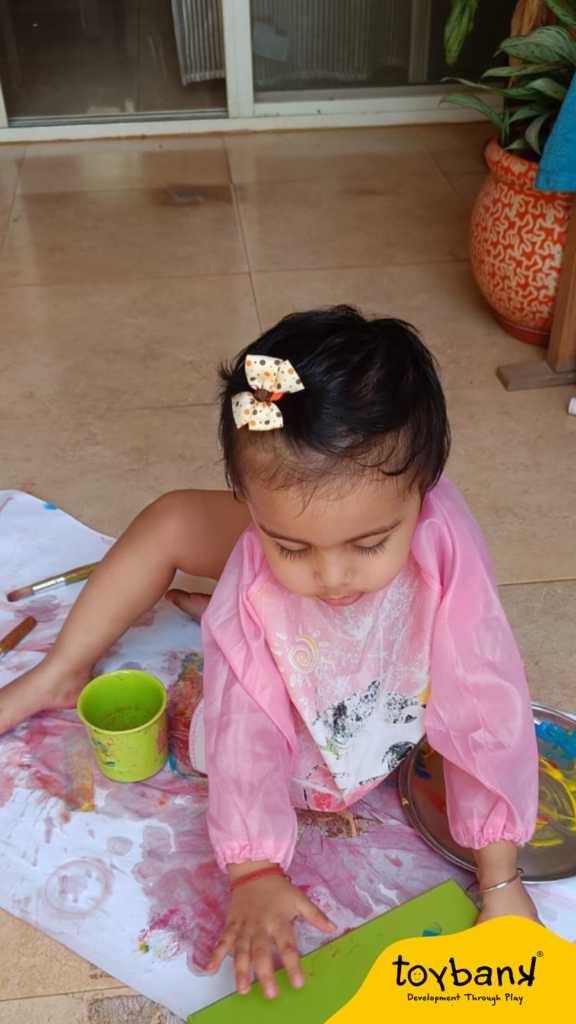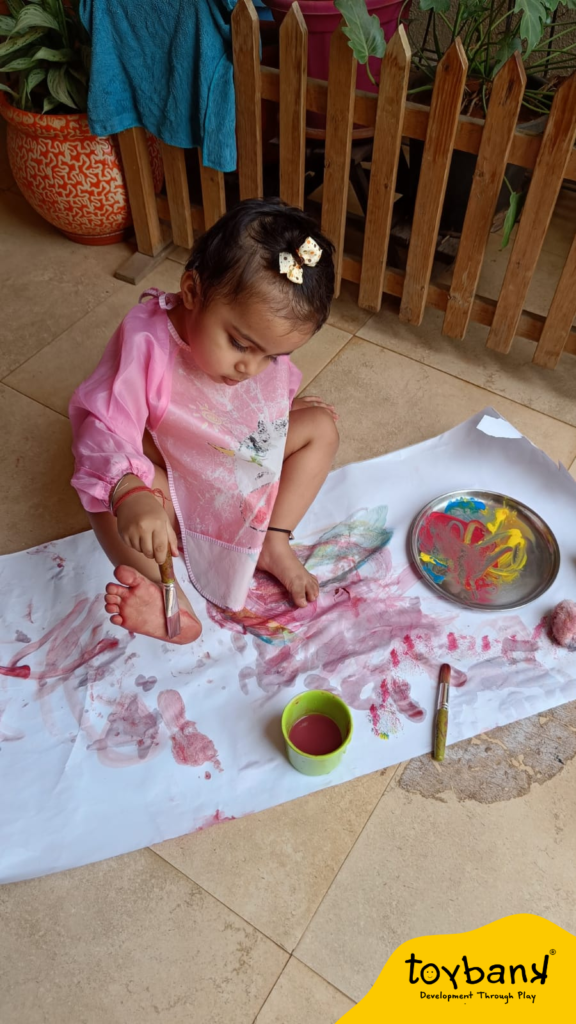 Play is the best way to learn and it brings out the child in everyone.
Shalvi also says that toys aren't always a necessity for children to play, because for children everyday objects are also play. When she introduced her toddler to touch-and-feel and other books, her objective was not for her to learn the alphabets, but for her daughter to understand the world of books. "Reading to her is also a form of play, as it allows me to bond with Snitika," she adds.
As a family, they ensure that they play together everyday. This could include involving her in the day-to-day chores or going outdoors. Together, they also turn everyday objects into imaginary things and role play. Research has shown that role play allows a child to exercise their brain and allow it to use imagination at an early age. It also enriches their language and enhances communication skills. Shalvi also ensures that Snitika is introduced to the traditional games such as hide-and-seek, among others. 
Play has helped her realise that Snitika is someone with sharp observational skills and quick thinking. "When she is involved in an activity, she does not get distracted easily," says Shalvi. "I have enjoyed watching her be focused."
'Play does not mean we need toys, play is everything'
Sarah Stephanos' eight-year-old daughter Ishani Basu is a play enthusiast and loves outdoor games. "Play is part of our every day, come what may," says Sarah. Origami, lock-and-key, football, basketball and Brainvita among others are only a few ways they play together. Sarah accompanies Ishani in games such as Catch-And-Cook and Fire in the Mountain, too. 
Since Ishani is a lot into outdoor games, playing football is one of her favourites, and this has also taught her to think strategically, and teamwork. "She very easily becomes the decision-maker and tells the team who will play at what position, depending on their skills. I see that playing football with the team has helped her develop her leadership skills. 
Sarah says that play allows her daughter to explore her creativity and thinking, rather than following a certain style or pattern. "When she was younger, I introduced her to origami as it helps with finger movement and developing certain cognitive skills."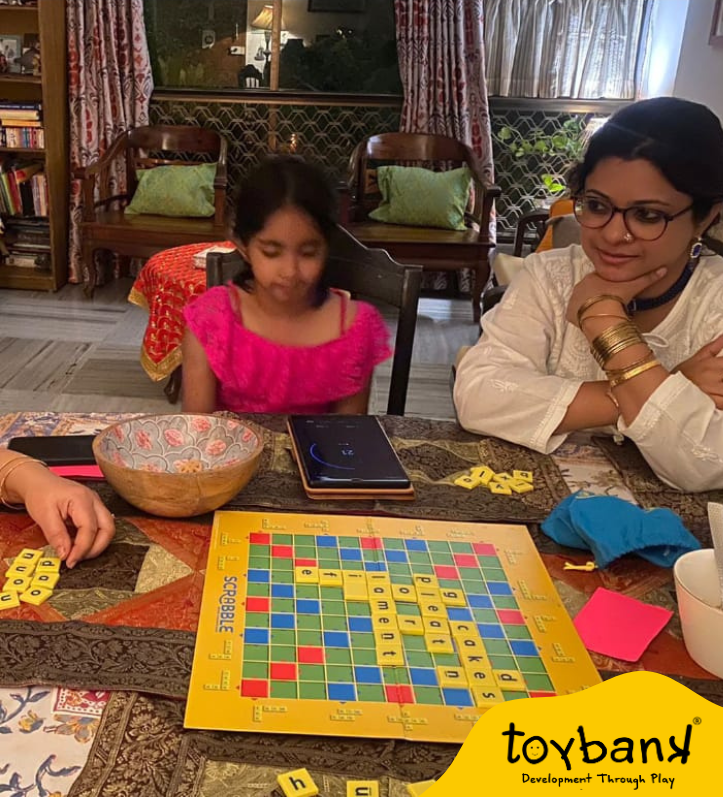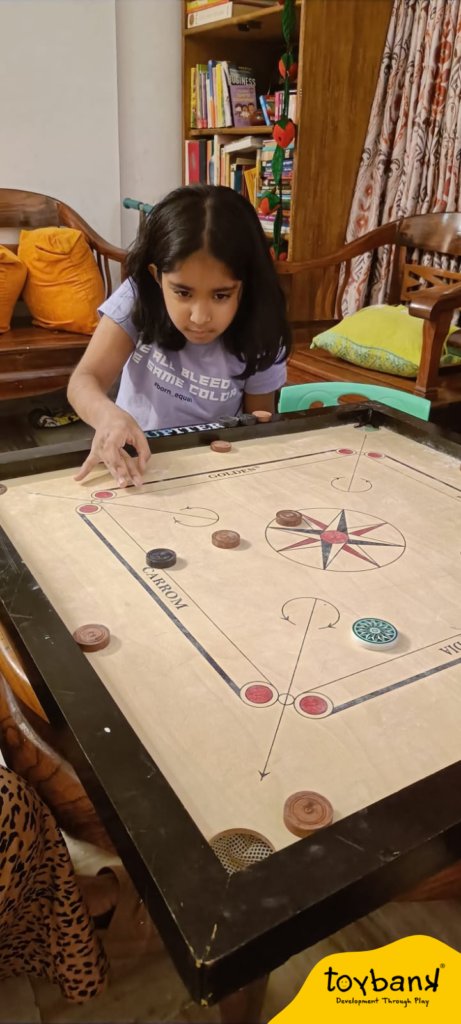 Through play, Sarah has taught her daughter that it is okay to lose. "Initially, when she played the game snakes and ladders, I used to let her win," she says. "Since this became a habit, it made me realise that she did not like to lose. Following this, I started letting her lose and taught her that it was okay to lose, while associating the feeling to real life situations."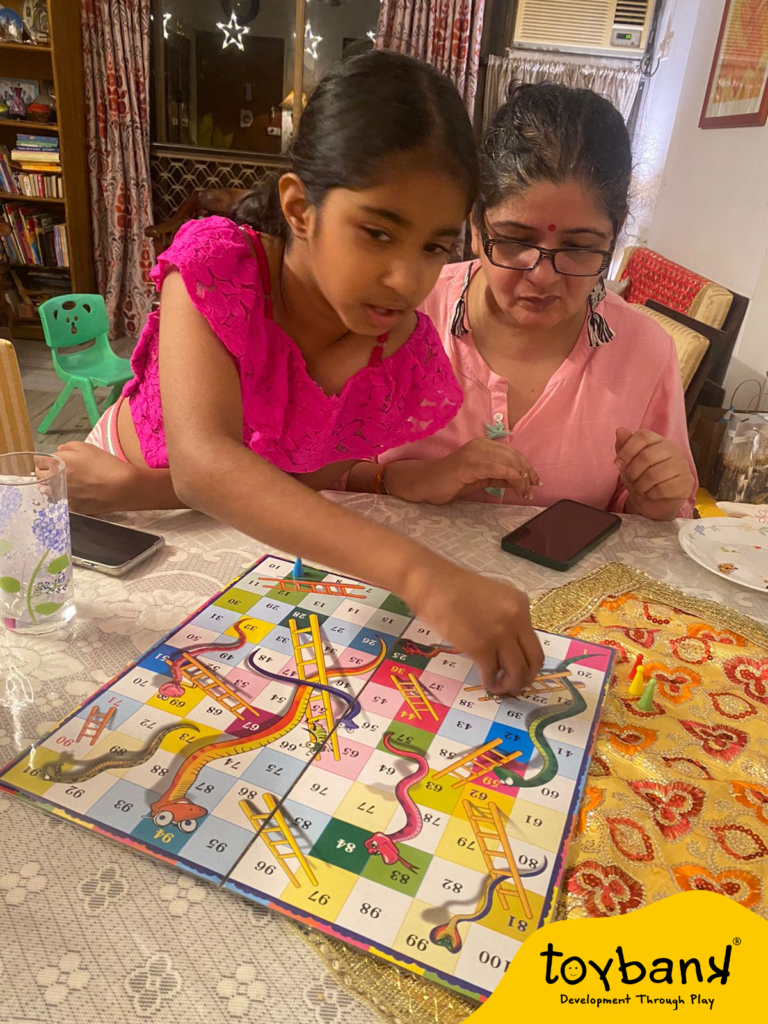 Play has made Ishaani very observant and helped her think out of the box. Sarah narrated one such incident, where Ishani pointed to a dry leaf and told her that the positioning of the leaf made it look like a bird. "Sometimes it fascinates me how children think and I also realised that Ishaani is always thinking out of the box," Sarah adds. 
As a parent, she has noticed that people often say they have no time to play. "Play does not mean we need to go out or play with toys. We can do anything because Play is everything," she says. "Bonding is essential for a parent and child, and what better way to do that than Play?"
'Play brings out the child in everyone, helps us destress'
Priyam Agarwal is a mother of two: 10-year-old Sairah and three-year-old Sriihaan, and lives in a joint family. "When we go out on trips, we always ensure that we play together, even if it's just cards."
For Priyam, Play is a way to destress from her everyday life and at the same time, have her children learn constructively. "I ensure that we invest in educational games and toys such as those that help understand science and other subjects of their interest," she adds. 
As a child, Sairaah was always interested in puzzles and Legos. While the puzzles allowed her to develop strategic thinking and problem-solving, Legos gave her time to explore her creativity. "Her current favourite is Magna tiles. And, Sriihaan is into cars. So, the two of them get together and build different structures such as car garages or a parking lot, using the toys they have," adds Priyam. 
They also ensure that outdoor activity is part of their play, and since they live close to a beach, getting their hands dirty in the sand is a weekly activity. 
Priyam recalls the Covid-19 induced lockdown and while it was a difficult time for everyone to be locked in their homes, she spoke about how Sairaah was the one that took the lead and came up with games for everyone to play together. "Sairaah would engage us in her games such as charades, pictionary, or just the usual Name-Place-Animal -Thing. Sometimes, she would give us an alphabet and ask us to name countries, cities or food items beginning with that alphabet. Play made lockdown a little less stressful for us," she says. 
Role play is another important aspect of child development, as it allows the child to develop social and thinking skills. It also helps them make decisions and practice and develop their physical skills. For this, Priyam had bought a doll house for Sairaah when she was five-years-old and today, both her children continue to play with it.  
While Sairaah is now old enough to play by herself or wants to play with her friends more, Priyam ensures that she always makes time to Play and learn with Sriihaan. She says that play is the best way to learn and it brings out the child in everyone. "Play is important because sometimes we are so serious in life, so stressed out, and play helps us destress," she adds. 
Play gives children a chance to practice what they are learning.