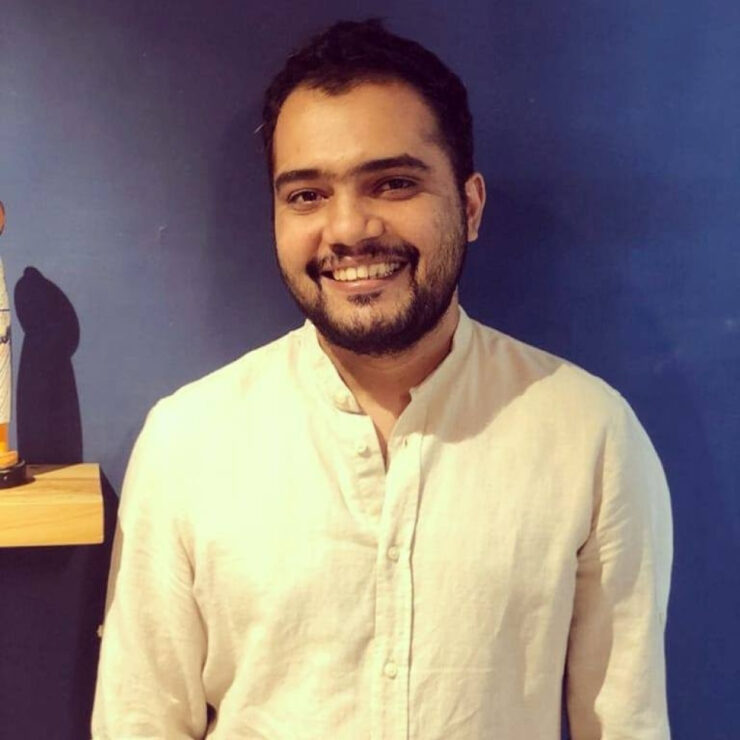 Sahej Mantri
Director - Operations, Finance, and M&E
Sahej began his career as a journalist and later transitioned into the development sector through a volunteering assignment in Cambodia. He then worked at Gram Vikas, a grassroots NGO in Odisha, where he led a small monitoring and evaluation team overseeing WaSH projects upon returning to India. In 2015, Sahej founded Agasti, a non-profit organisation focused on urban sanitation. Under his leadership, Agasti designed, built, or renovated over 30 public toilets for four urban local bodies and the Indian Railways, earning several prestigious national awards for design and innovation. Sahej's longest and most recent work experience was with United Way Mumbai, where he led their Campaigns and Communications teams. As head of the Campaigns team, he oversaw the digital fundraising platform and facilitated strategic fundraising and donor development for partner NGOs, including event partnerships such as the Tata Mumbai Marathon. With the Communications team, he executed successful communication strategies, increased engagement across social media channels and the website, utilised digital marketing, and managed public relations. Sahej holds an undergraduate degree in journalism and an MBA from the Indian School of Business.
Email:
sahej.mantri@toybank.org
Bibendum arcu vitae elementum curabitur vitae nunc sed. Arcu bibendum at varius vel pharetra vel turpis nunc eget. Sed tempus urna et pharetra pharetra. Tempus iaculis urna id volutpat. At volutpat diam ut venenatis. Adipiscing at in tellus integer. Semper auctor neque vitae tempus quam pellentesque nec nam. In vitae turpis massa sed elementum tempus egestas. Varius sit amet mattis vulputate enim nulla aliquet porttitor. Urna nunc id cursus metus aliquam. Sed egestas egestas fringilla phasellus faucibus scelerisque eleifend. Pellentesque eu tincidunt tortor aliquam nulla.
Faucibus turpis in eu mi bibendum neque. Diam sollicitudin tempor id eu nisl nunc mi ipsum faucibus. Nullam eget felis eget nunc lobortis mattis aliquam faucibus purus. Proin libero nunc consequat interdum varius sit amet mattis. Feugiat in fermentum posuere urna nec tincidunt praesent semper. Pharetra diam sit amet nisl. neque.
Ullamcorper malesuada proin libero nunc consequat interdum varius. Sit amet porttitor eget dolor morbi non arcu risus quis. Fermentum iaculis eu non diam phasellus vestibulum lorem. Eget aliquet nibh praesent tristique magna.
Etiam tempor orci eu lobortis elementum nibh tellus molestie nunc. Nisi lacus sed viverra tellus in hac habitasse platea dictumst. Sed odio morbi quis commodo odio.
Volutpat odio facilisis mauris sit amet. Velit euismod in pellentesque massa. Arcu cursus euismod quis viverra nibh cras pulvinar mattis. Nunc scelerisque viverra mauris in aliquam sem fringilla ut morbi. Pretium lectus quam id leo in vitae turpis massa. Facilisis volutpat est velit egestas dui id ornare arcu odio. Taucibus turpis in eu mi bibendum malesuada fames ac turpis egestas maecenas pharetra convallis posuere. Leo a diam sollicitudin tempor id eu. Vestibulum lectus mauris ultrices eros in cursus turpis. Mattis rhoncus urna neque viverra justo nec ultrices. Lacus sed viverra tellus in hac. Nisi porta lorem mollis aliquam ut porttitor leo.
Your email address will not be published. Required fields are marked *