It was heartwarming to see the smiles on those little faces, as they received their thoughtful games. 
On August 26, over 100 volunteers came together to distribute games to 1,674 children and conduct fun activities at a school in Malad. The day marked 19 years of Toybank – Development through Play, and was filled with learning, games, but most of all, PLAY!
We asked a few volunteers to write about their experiences and here's what they had to say. 
Spreading Smiles: A heartwarming experience at the Toybank event
As a volunteer with Toybank, I have seen this organisation evolve over the years. What started as a simple initiative to collect toys for underprivileged children has now grown into something truly magical, where they promote play and the importance of play-based learning in schools across Maharashtra.  In August, we celebrated 'Toybank Turns 19' in a way that left us all with hearts full of joy and gratitude. 
This time, instead of just distributing toys, we, as volunteers, also conducted fun games and activities for the children. We spent quality time with them, played games, and created lasting memories. The celebration was nothing short of spectacular.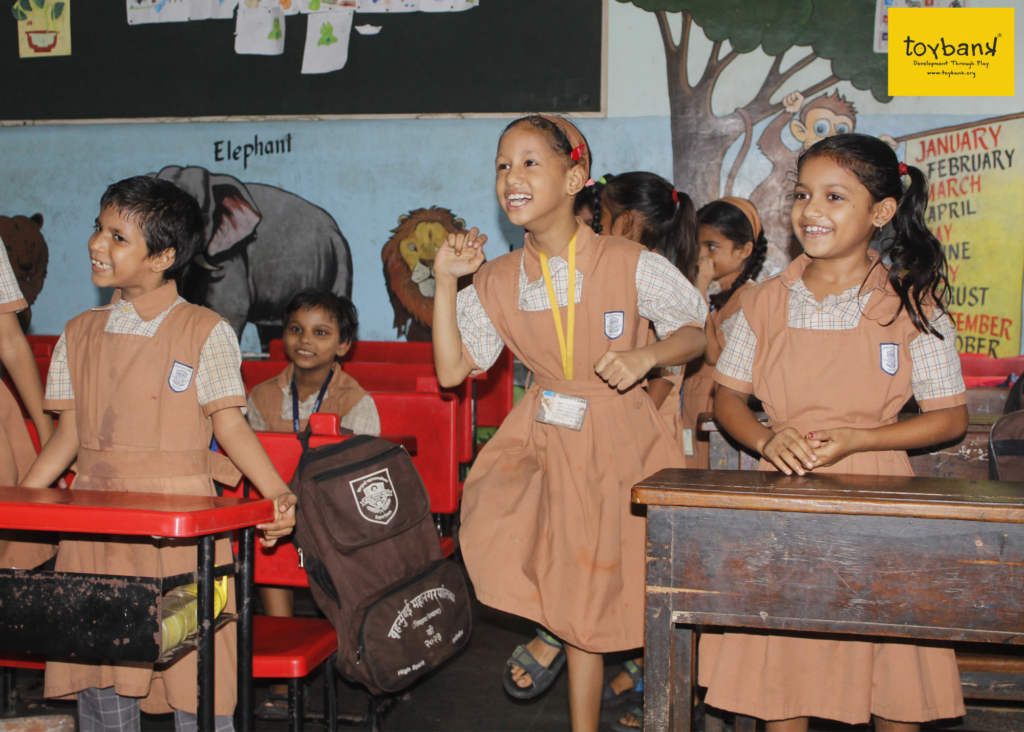 Each volunteer was assigned a group of children, and we spent the day playing, laughing, and sharing stories. It was heartwarming to see the smiles on those little faces, as they received their thoughtful gifts. 
But what truly touched my heart were the beautiful and happy smiles on the children's faces. Those smiles are like beacons of hope, lighting up our lives and reminding us of the importance of Toybank's mission. It's an honour to be part of an organisation that works tirelessly to bring joy to these children. 
In a world filled with so much chaos and uncertainty, the Toy Bank stands as a shining example of the power of kindness and compassion. After all, if children don't deserve 'toy-banks', who does?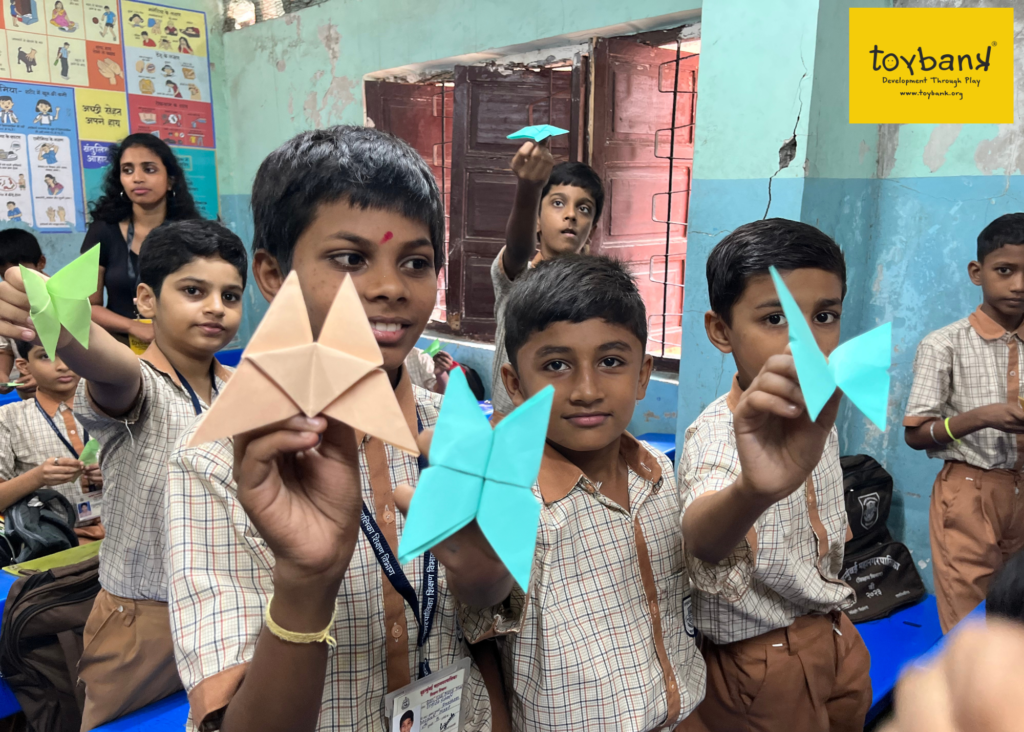 Origami workshop leaves children amused 
When I first decided that I would be teaching origami to an entire Grade 5 class for Toybank Turns 19, I admit, I was anxious. As I entered the classroom, I was so nervous that in the introduction, I ended up speaking in over three languages: English, Marathi and Hindi. However, the children did not even notice and smiled at me with their enthusiasm. 
When I started teaching them how to make a butterfly, they all laughed and had a jolly time, and my nervousness faded away, replacing it with happiness. When we started to make a bookmark, I was amazed that almost all of those children knew how to make one. And, when we made the origami box, it surprised me that these children could do such complicated folds so easily.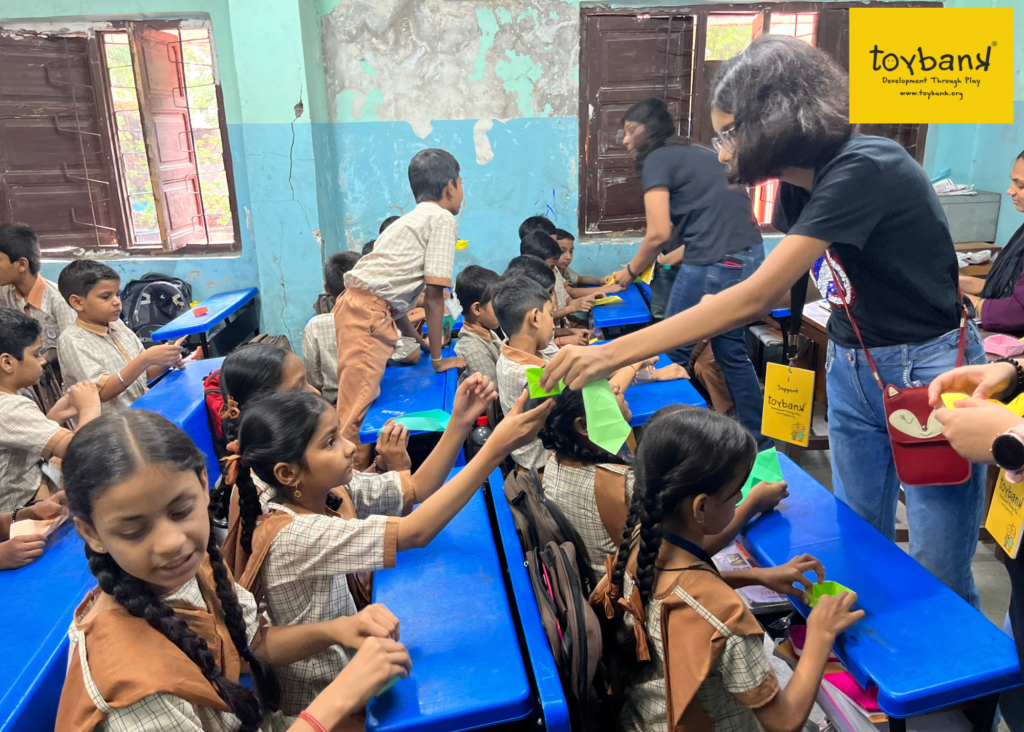 I noticed that students were helping each other during the workshop and resolving each other's doubts. This showed excellent teamwork between them. By the time we started making the tiny butterflies, I felt very relaxed as the children helped me ease into the class. 
I was intrigued when they started adding tiny details on the crafts that made them look more intricate. When the class ended, I realised that I ended up having much more fun than the children did. I realised that spending time with such energised children made me energetic, too. I had a great time playing and teaching children  origami. 
The above articles have been written by Sheetal Kulkarni and Sailee Nigalye, respectively. They are both Toybank volunteers.